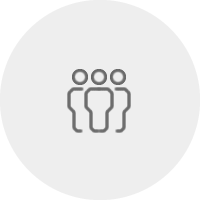 List of participants
Make it easy to learn who participates at the conference.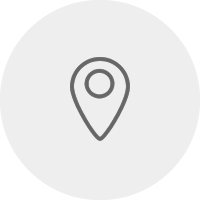 Show my location
Makes it easy for participants for navigate the conference and locate all relevant facilities.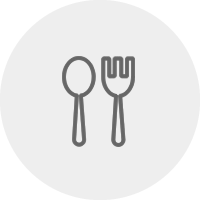 Todays menu
Show and describe how you will treat your conference participants with tasty food and drinks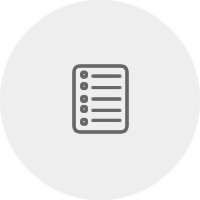 Todays programme
Make it easy for participants to plan the day and the activities at the conference. Programme elements are marked as favorites and makes the app your personal programme – right at hand.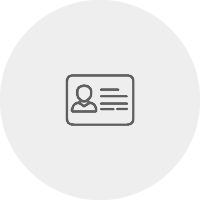 Share business card
Participants can create their business card in the app, and share it with other participants.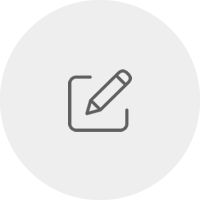 My notes
Write your conference notes directly in the app and share them to your own email after the conference.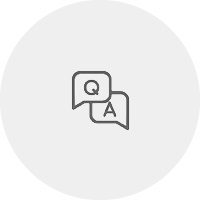 Q&A Feature
Use our simple Q&A feature to ask questions to the speakers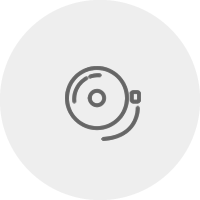 Call for service
Offer participants or speakers the option to call the organizer – if for example the projector or microphone fails. The organizer gets the GPS location of the sender and can rush to help.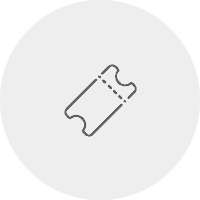 Sign up management
From simple sign up to bigger ticket systems – our platform supports both.
Works on Android, iOS and as website
Your conference app will work on both Android and iOS phones and tablets. You will also be able to access it directly as a website – no need to download as app.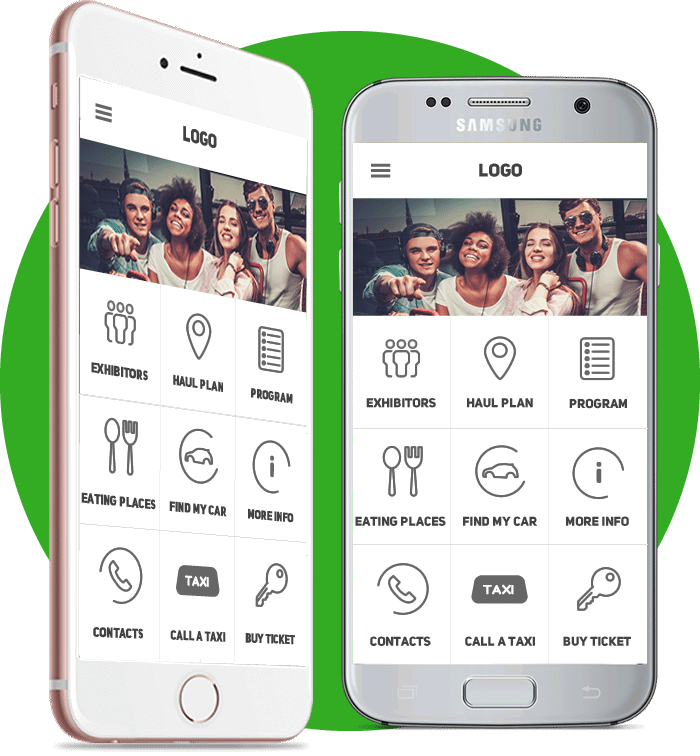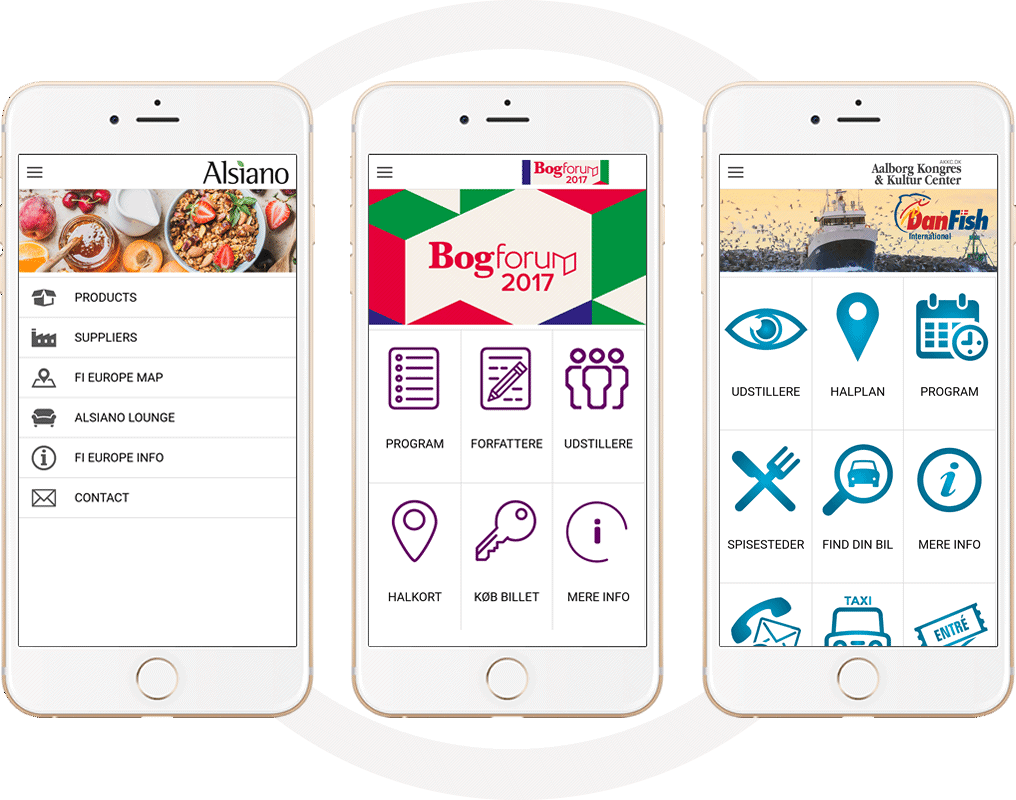 Some of our clients
Denmarks biggest fair and conference venue Bella Center is a happy client of ours. They have used our platform for both BogForum 2017,  BogForum2018 and BogForum2019.
We also serve other large fair & conference venues in Denmark – like  Aalborg Kongress & kultur Center, Messe C and Odense Congress Center.
Our platform is flexible and can hande both large and small conferences.
Easy to admin
1. Add your content, easy and fast
2. Send push notifications to the app users
3. Add and edit content and have it updated in the app LIVE.
4. Easy management of features – just enable and it's ready to go!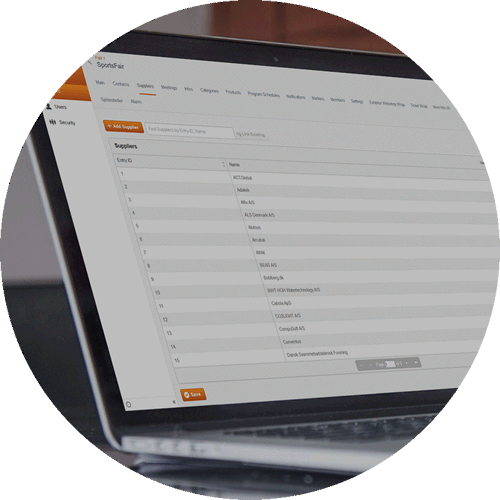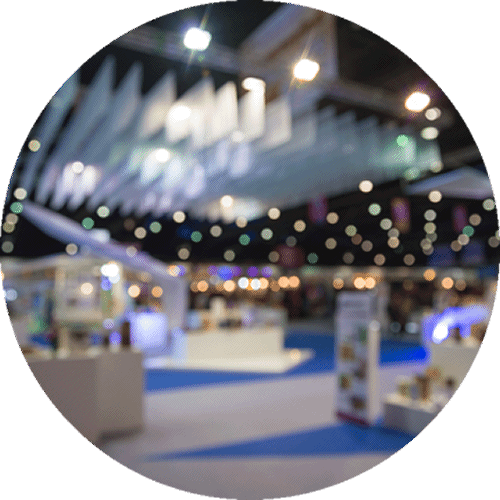 Your conference participants will love it!
1. Facilitates contact between participants and between participants and exhibitors and the conference
2. Easy navigavtion with GPS navigation in the app, makes it easy to be at the right scene at the right time.